ZEISS Conquest V4 6-24×50 (Plex)
Includes Free Pro Series Throw Lever and Billet Level
The Conquest V4 riflescopes are for hunters and shooters whose lifestyle and adventures involve traditional and long-range hunting, as well as shooting and long-range shooting. They were designed as a lightweight, high-performance product line for various demanding hunting and shooting applications. They are, by any standard, 'best-in-class'.
The Conquest V4 family is based on a 4x zoom ratio, incorporates a 30 mm main tube, and consists of the: 3-12×44, 3-12×56, 4-16×44, 4-16×50, and 6-24×50 models. Each model delivers 90% to-the-eye light transmission, offers .25 MOA click values, capped windage turret or external locking windage turret, a large range of total elevation and windag travel, and various traditional and smart second focal plane reticles.
ZEISS Conquest V4 models are backed by the ZEISS Limited Lifetime Transferable Warranty AND Five-Year No-Fault Policy.
ZEISS Conquest V4 6-24×50
Offering a maximum magnfication of 24×, this model represents the most powerful option from the Conquest V4 family. With side parallax compensation, external elevation turret with Ballistic Stop, MOA-based smart reticles, and available illumination, this riflescope is the most popular from ZEISS for longer-range hunting and precision shooting. And so it should be, as it also boasts a whopping 80 MOA of elevation travel. The External Locking Windage Turret option is an industry first-in-class, and represents an excellent choice for the long-range hunting and shooting enthusiast. Now available with five MOA-based, illuminated, second focal plane, smart reticle options: ZBR-1, ZMOA-1, ZMOAi-20, ZMOAi-T20, and ZBi. For those who prefer the time-tested duplex style reticle, this model is also now available with the #60 reticle with an illuminated center red dot. The bright optics, combined features and overall performance from this riflescope has proven unmatched from the competition. That's what makes it so popular.
The reticle 60 is lighter and finer than the reticle 40, which was widely used only a few years ago. The bars have only half the subtension of the earlier model and there is twice the amount of free space between them. It is therefore ideally suited for precise shooting with the least possible coverage of the target game. With 12x magnification and a subtension of only 0.55 cm at a distance of 100 m, you always have an excellent overview – no fine details are hidden from view. The illuminated dot is extremely bright and can therefore also be used for daytime hunting. The brightness of the illuminated dot can be dimmed at extremely finely, making it ideal for night hunting as well. The reticle is located in the riflescope's second image plane.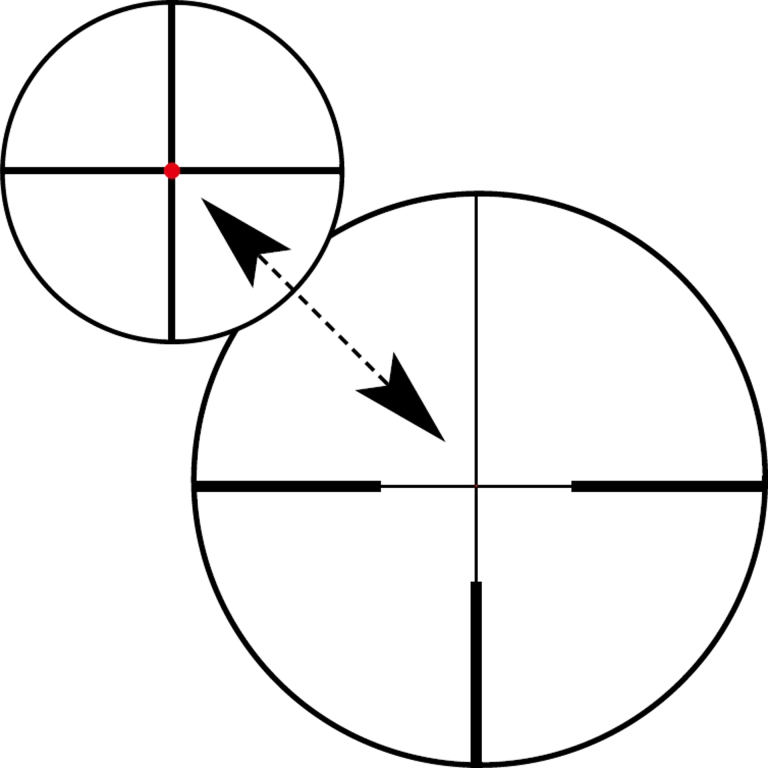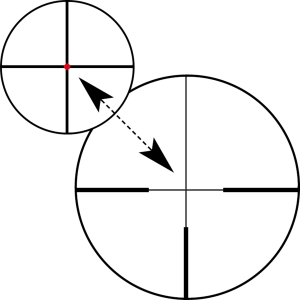 ZEISS Conquest V4 6-24×50 (Plex) Features
4x Zoom Range

The 4x zoom range allows hunters to perfectly recognize details and offers an excellent overall view for a safe and accurate shot.
A clear view, whatever the weather

There are always exciting things to be seen in the world of nature – even in wet weather. This is why ZEISS developed LotuTec. A coating for the lenses of binoculars and spotting scopes that enables a clear and unhindered view in all weather conditions.
Stable and Shot-Proof

The ZEISS V8, ZEISS Victory HT, ZEISS Conquest V6, and ZEISS Conquest V4 riflescopes are all ideally suited for use with "clip-on" attachments.
Higher definition glass produces 90% to-the-eye light transmission, great low-light performance and excellent target resolution across the entire magnification range.
ZEISS T* Coating

ZEISS T* coating is a guarantee of the brilliant, high-contrast images­­ which you will experience above all in adverse light conditions and in the twilight. Behind it, however, there is no specific formula for building up the layers. Instead, it is a technology that is constantly adjusted to suit new glass materials and requirements, which varies from lens to lens.
ZEISS Conquest V4 6-24×50 (Plex) Specs
Performance
| | |
| --- | --- |
| Magnification | 6 – 24 x |
| Effective lens diameter | 44.9 – 50.0 mm |
| Light transmission | 90% |
| Exit pupil diameter | 7.5 – 2.1 mm |
| Twilight factor | 16.4 – 34.6 |
| Field of view at 100 m (yds) | 6.3 – 1.6 m (19 – 5 ft) |
| Objective viewing angle | 3.6° – 0.9° |
| Diopter adjustment range | + 2.0 | − 3.0 dpt |
| Eye relief | 90 mm (3.54 ") |
| Parallax setting | 9.1 m – ∞ (10 yds – ∞) |
| Adjustment range at 100 m | 230 × 175 cm |
| Adjustment per click at 100 m | 1/4 MoA (0.7 cm /100 m) |
| Centre tube diameter | 30 mm |
| Eyepiece tube diameter | 44 mm |
| Objective tube diameter | 56 mm |
Features
| | |
| --- | --- |
| LotuTec | Nitrogen filled | + | + |
| Water resistance | 400 mbar |
Physical
| | |
| --- | --- |
| Operating temperature | − 25°C | + 50°C (− 13°F | + 122°F) |
| Length | 368 mm (14.5 ") |
| Weight (without inner rail) | 690 g (24.3 oz) |
| Weight (with inner rail) | – |