2021 Black Friday Deals Are Over Make Sure to Check Back Next Year For More Deals
Save 10%, Get Free Stuff Looking to upgrade your optic? You won't find better prices.
Code "cyberscopeday"
10% Off Optics
Free Lever/Level/Caps On Scope Over $500
Free Lever/Level/Caps/ARD On Scopes Over $1000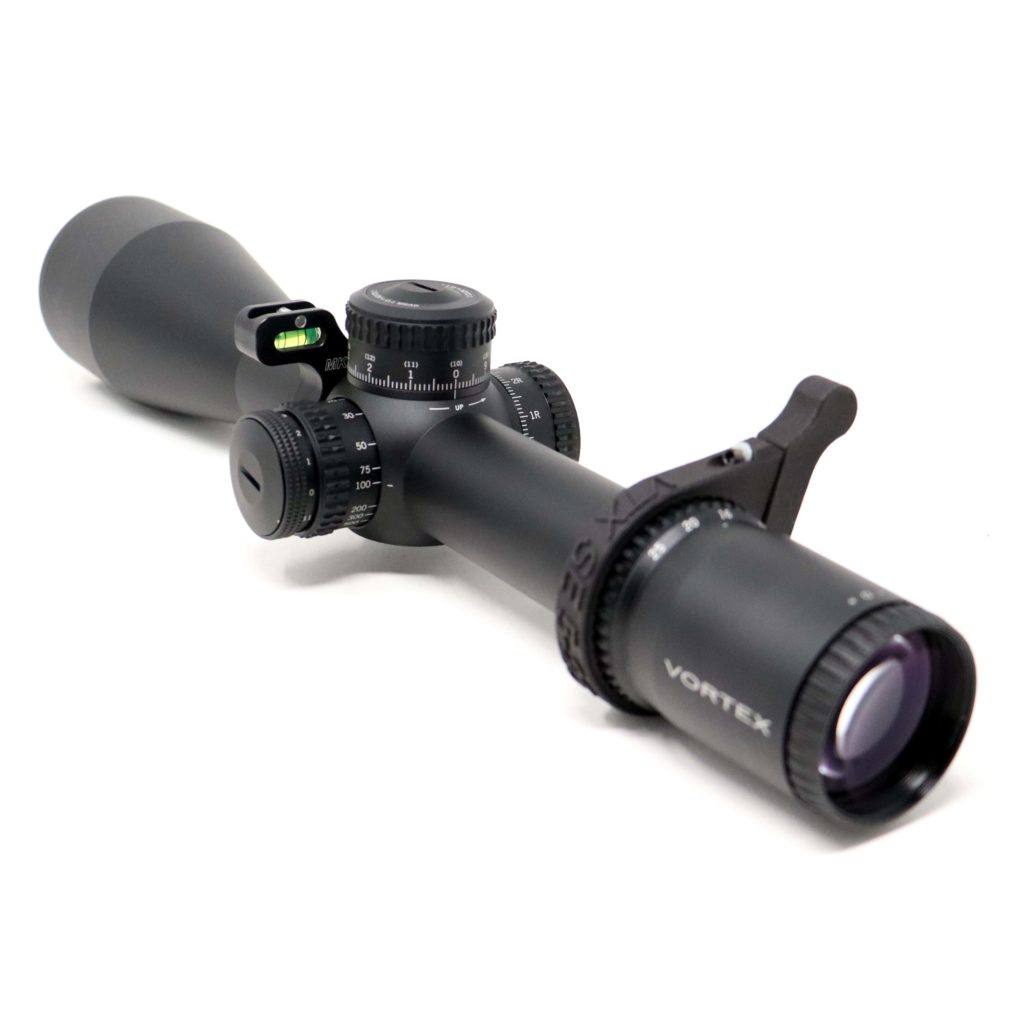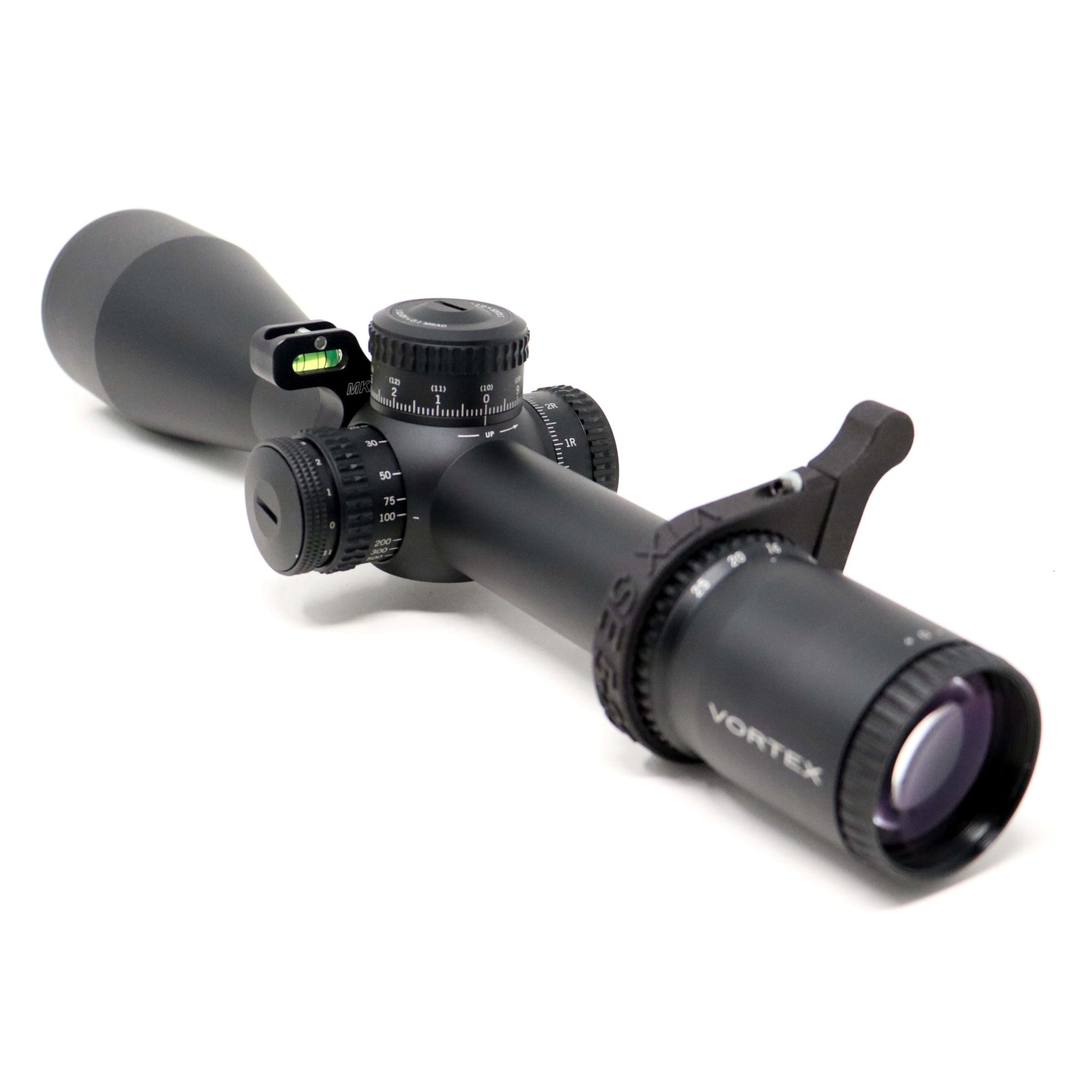 Vortex Strike Eagle 5-25x
Pro Series Lever, Billet Level, 34mm PSR Rings, MKM Caps
$800.61 w/ Shipping Protection
-includes code "25offaudere"
$1019.98 Individually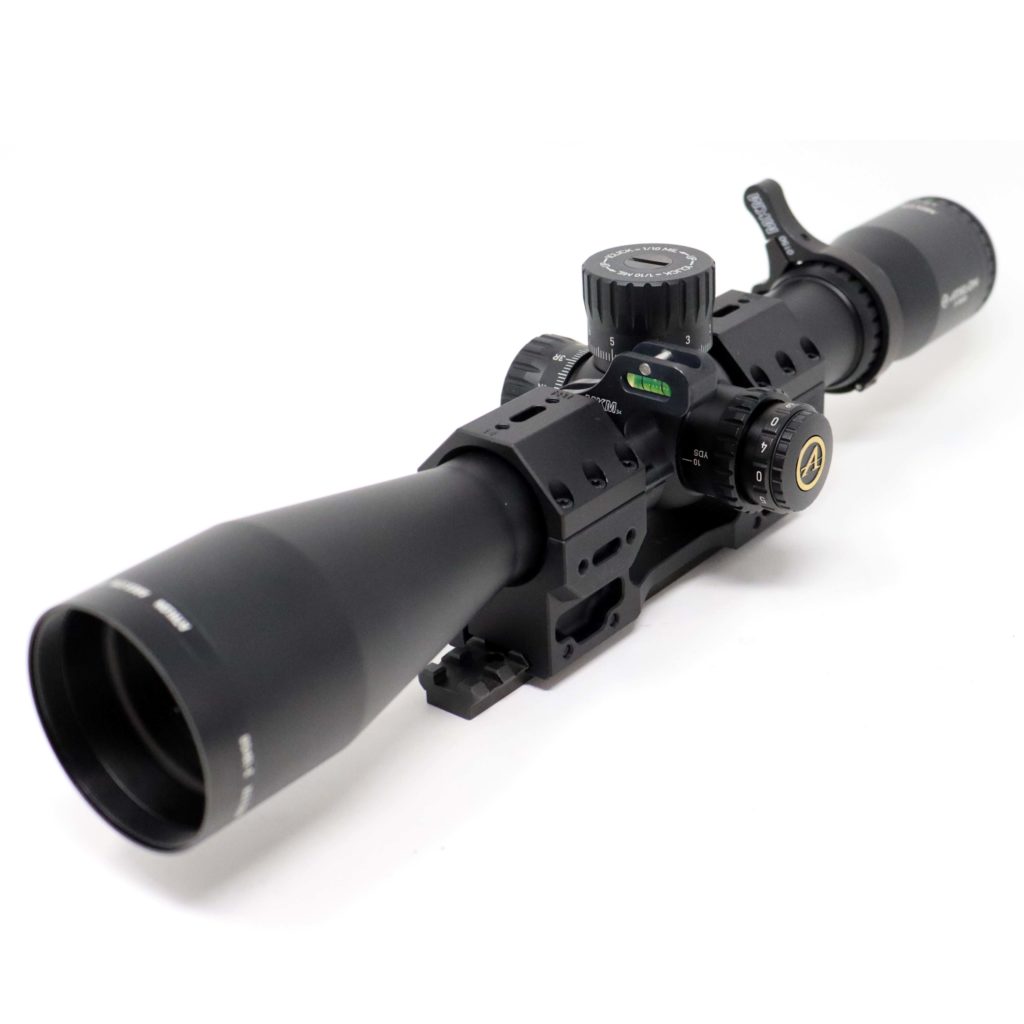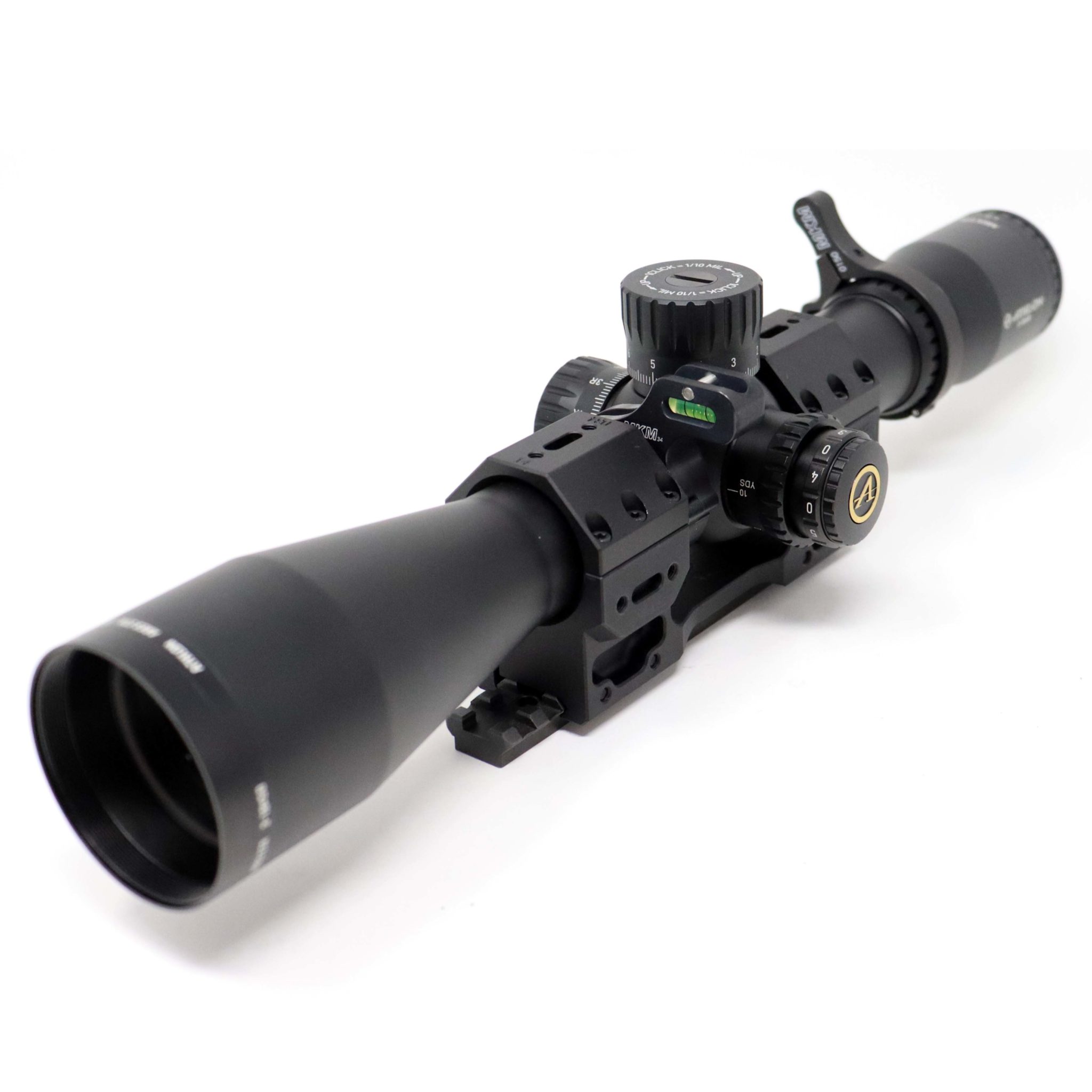 Billet Lever, Level, 34mm Adversus Mount, MKM Caps & ARD
$1216.33 w/ Shipping Protection
-includes code "25offaudere"
$1559.99 individually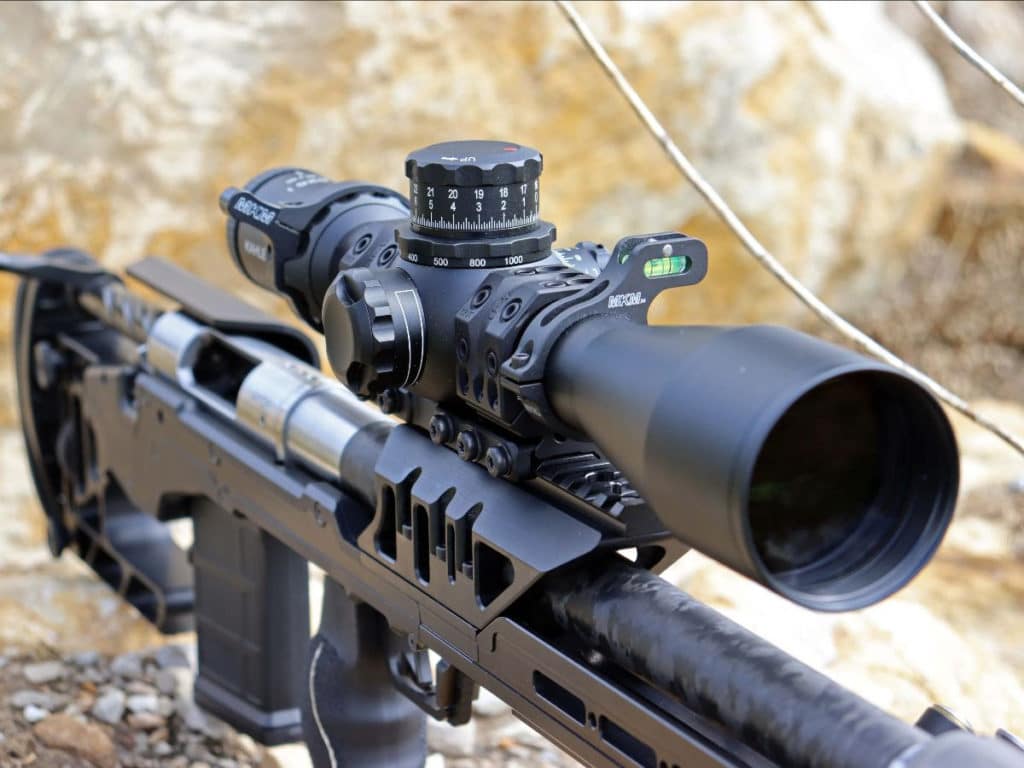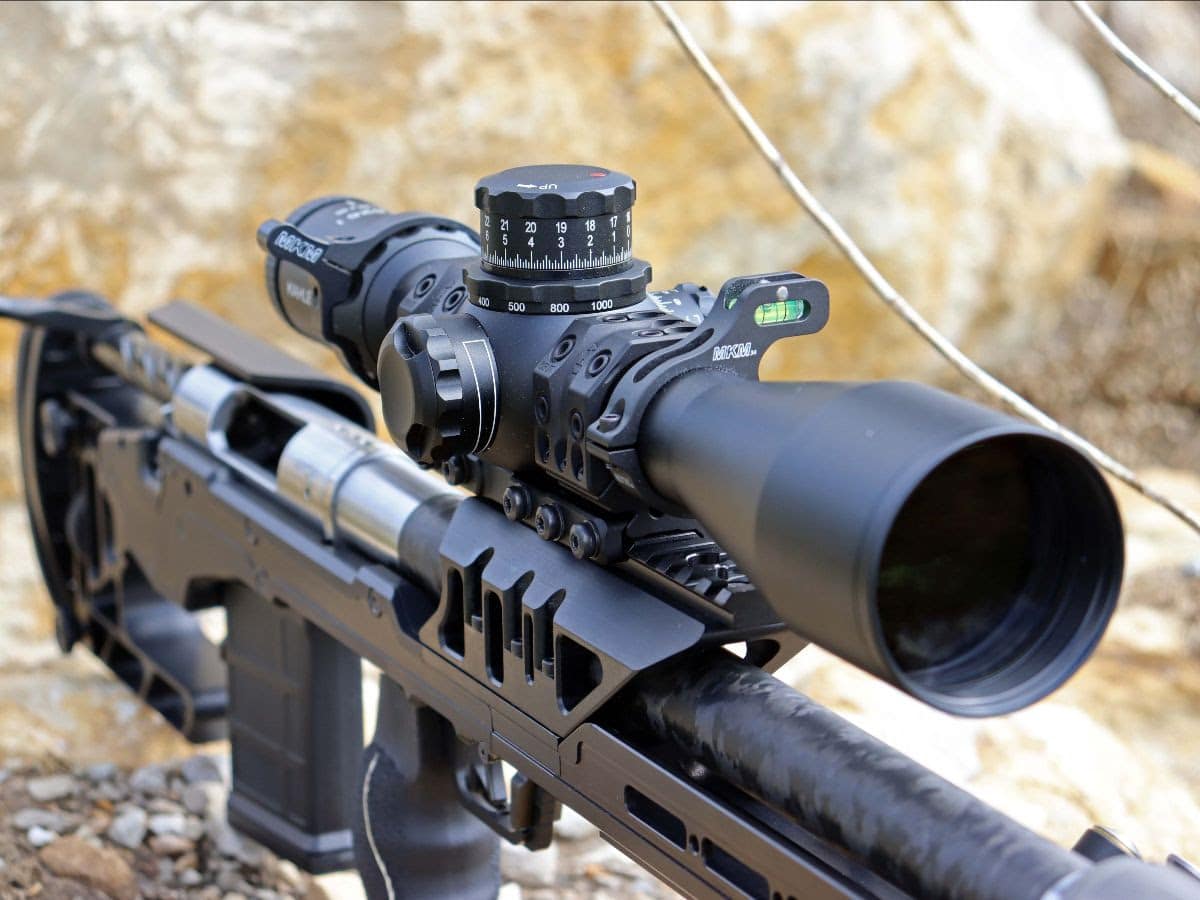 We've got premium optics like Kahles 525i in stock, and a plethora of mounting options available for the perfect fit on your rifle.  Although Kahles, Swarosvki, and Zero Compromise aren't eligible for 10% off, you can still save big when they come with a free Level, Lever, Caps, Anti-Reflective Device AND:

50% Off Audere Mounts or Rings

Use code "25offaudere" to add a 25% discount onto our existing discount for mounting solutions with the purchase of an optic
Pre-Order Now For Free Throw Lever,Billet Level, Scope Caps, and ARD. Add An Audere Mount or Rings for Next to Nothing. Excepted Delivery Before Christmas.​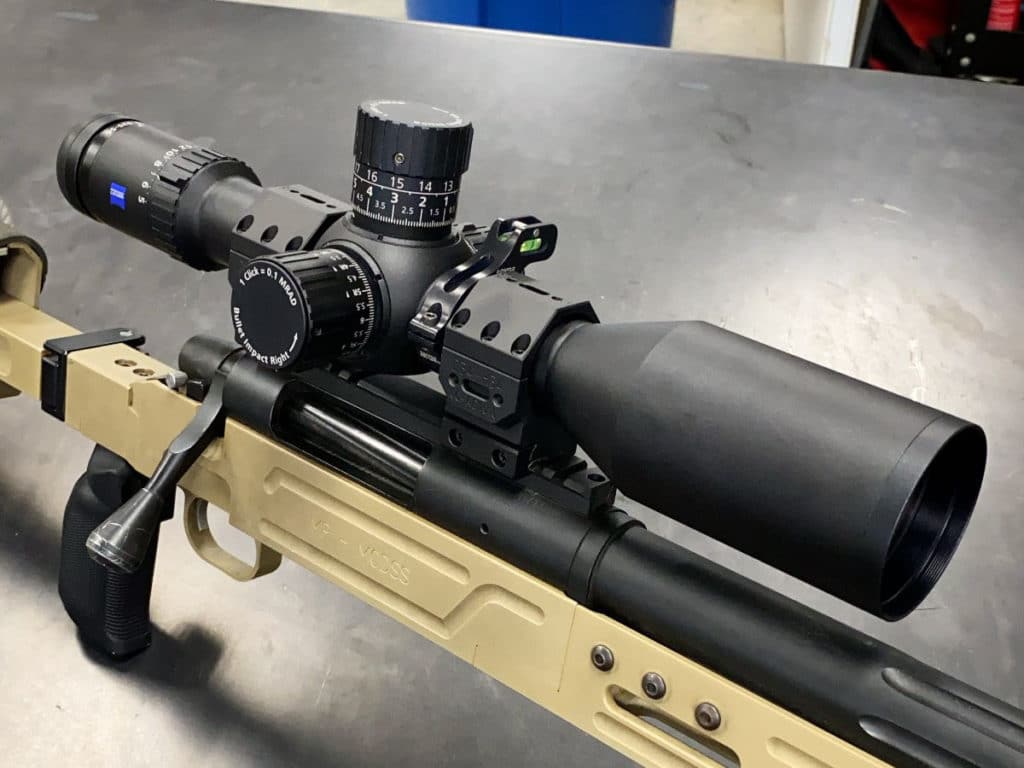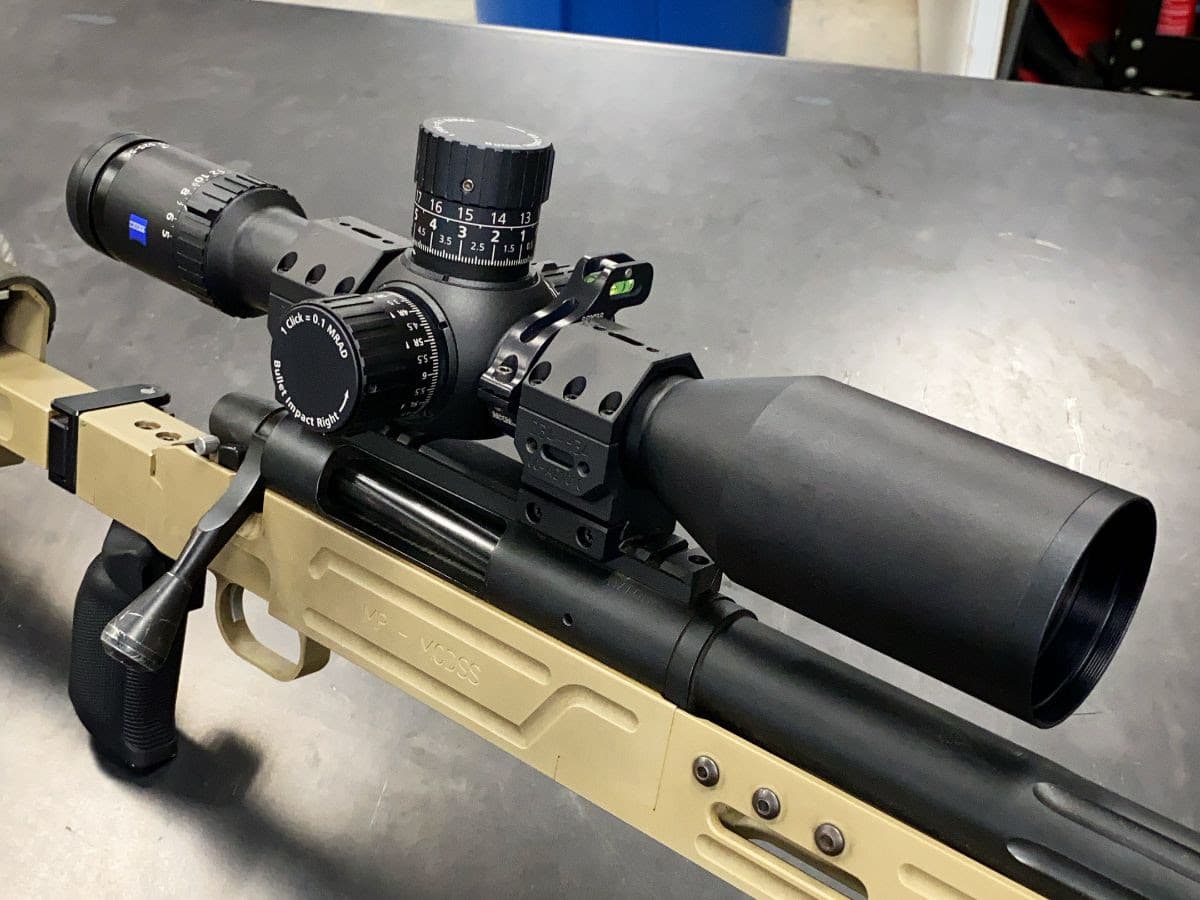 What stood out to us?
After weeks of comparison to other top tier optics, here's some thoughts:
Insane elevation travel.  Over 140MOA!

Excellent glass, giving up nothing to any optic

Glass is subjective.  Maybe you like the brightness of a Tangent or Schmidt, the contrast and saturation of a ZCO, etc.  The Zeiss has fantastic resolution and vibrant colors.  See pics below.

Perfectly tactile turrets, satisfying resistance with "More Tactile Clicks" every MIL.  Very easy to dial even without looking.

Bar none, the best illumination we've seen.  Blindingly bright if desired with very little bleed, and infinitely adjustable.  Pic below.

Big and beefy.  This is not a lightweight, hunting oriented optic.  It's unapologetically large with every feature a pleasure to grasp and turn.
Anyone can say something is nice, let's get to pics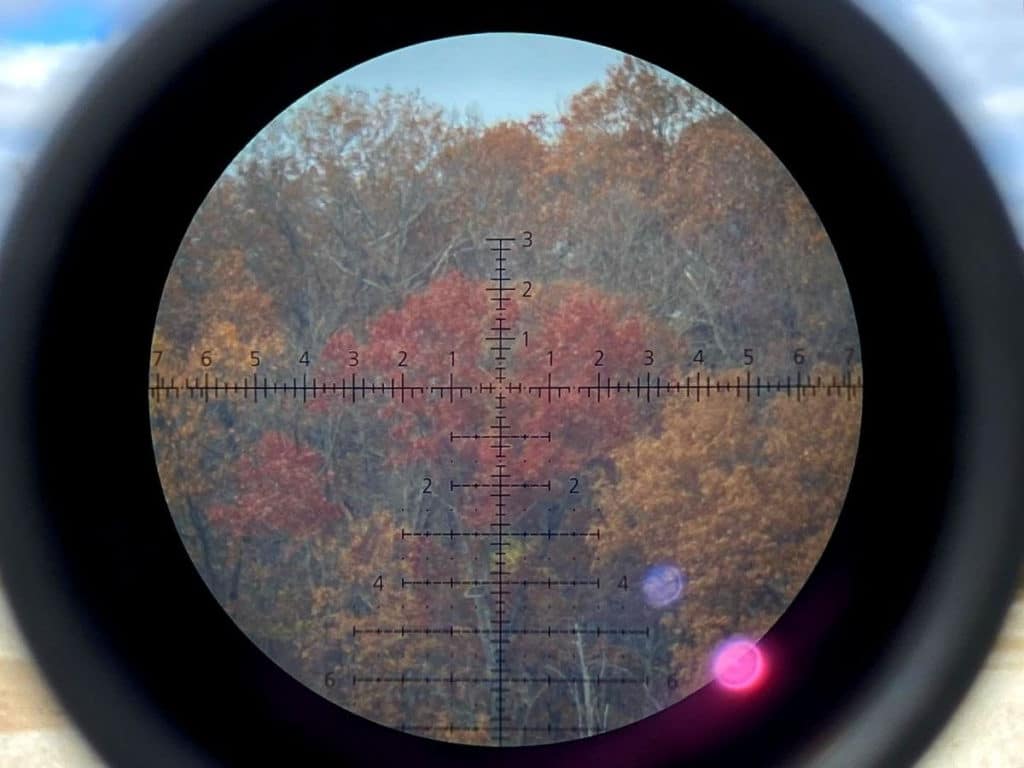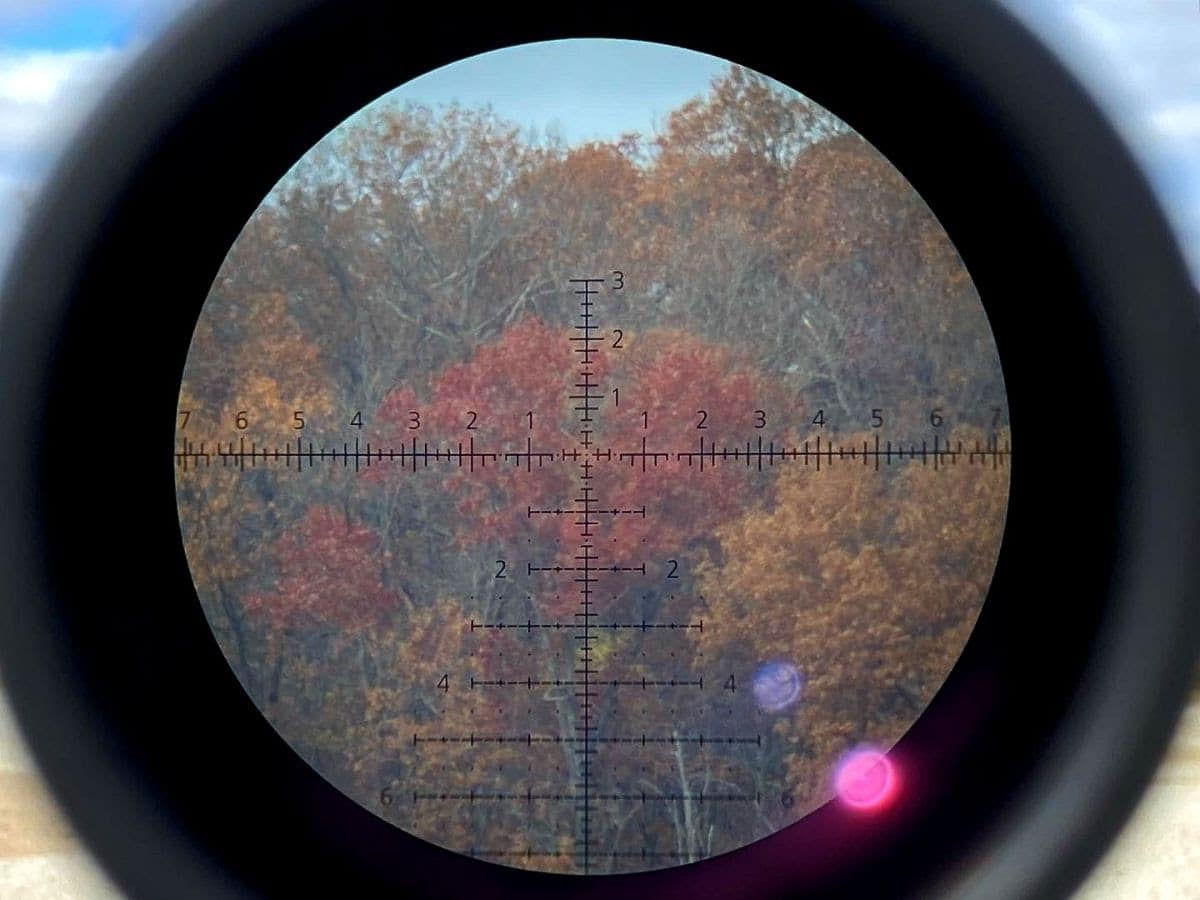 2000 yard view at 25x, under spotty sun.  Notice the lack of an odd color mixing at the edge of trees and horizon.  This would be called "chromatic aberration" and you will find this to be noticeable on some optics well over $3000, however the Zeiss LRP S5 does a great job with hard color borders, and color reproduction.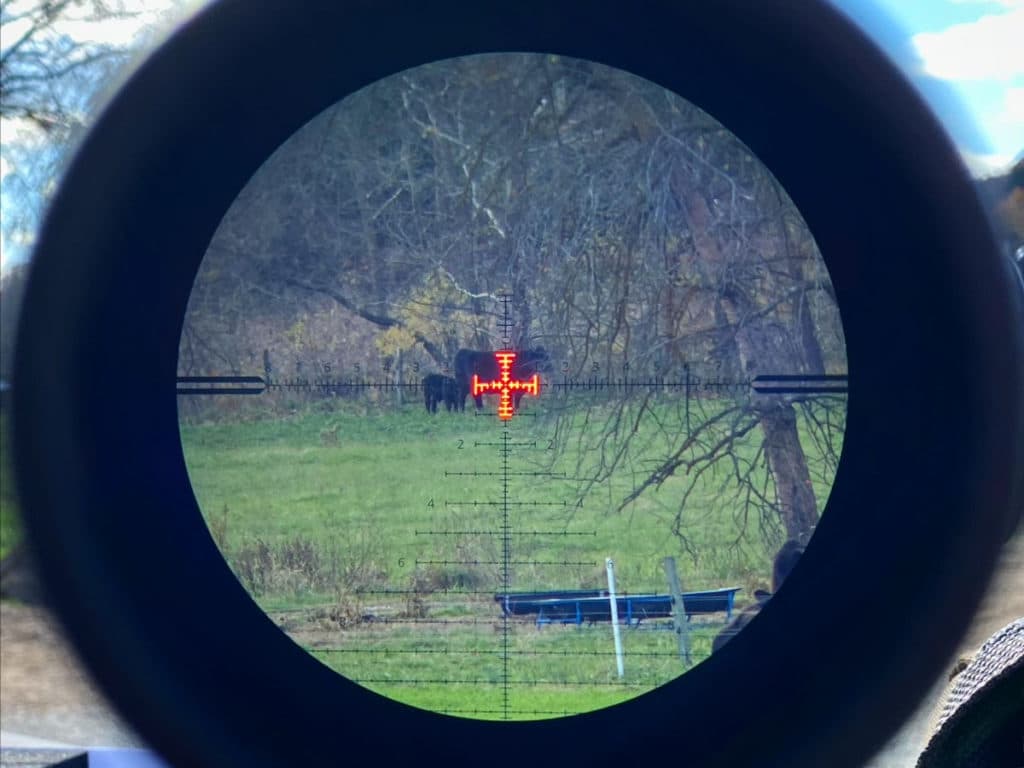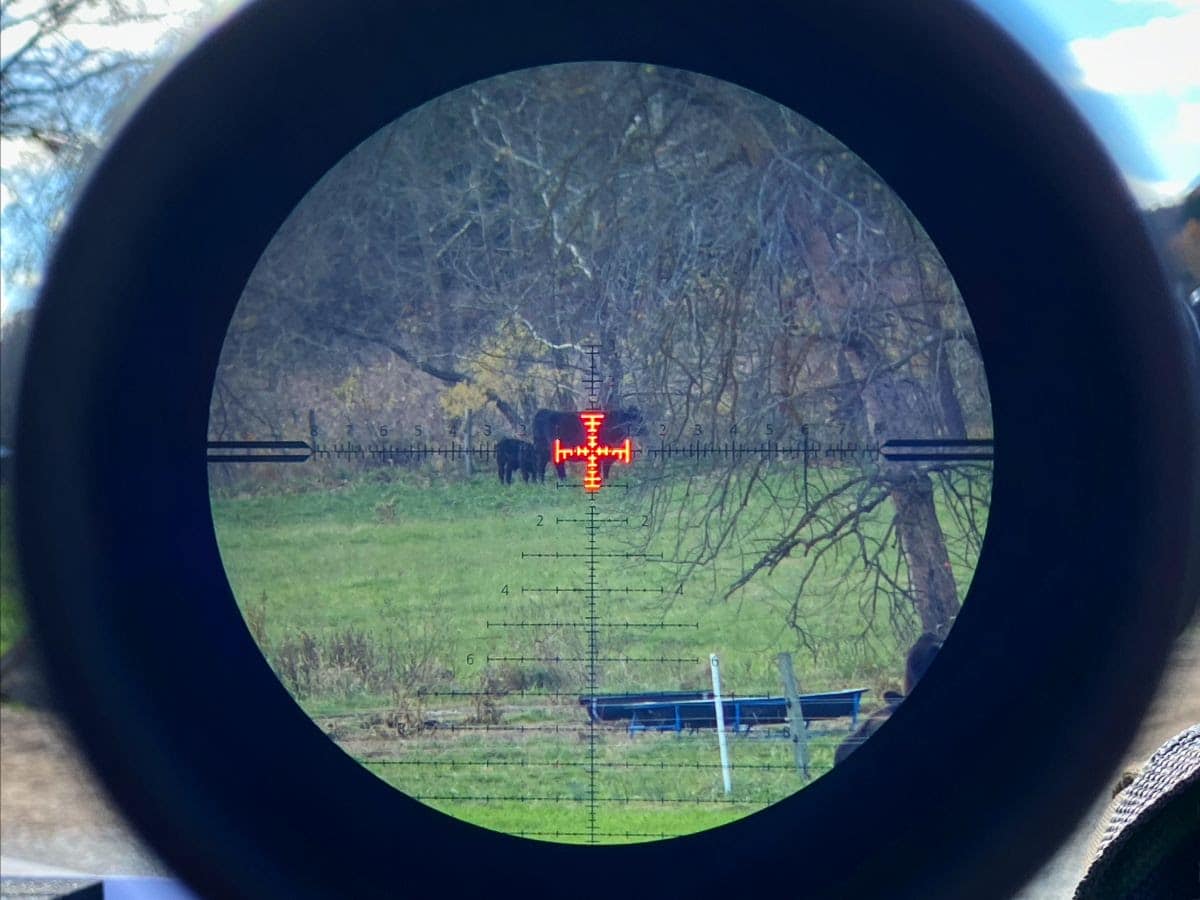 650 yard view vs bovine.  Notice how the illuminated reticle is bright under spotty sun, the parallax is forgiving and the cattle trough several hundred yards in front is still crisp, and how the blue frame of the black trough stands out.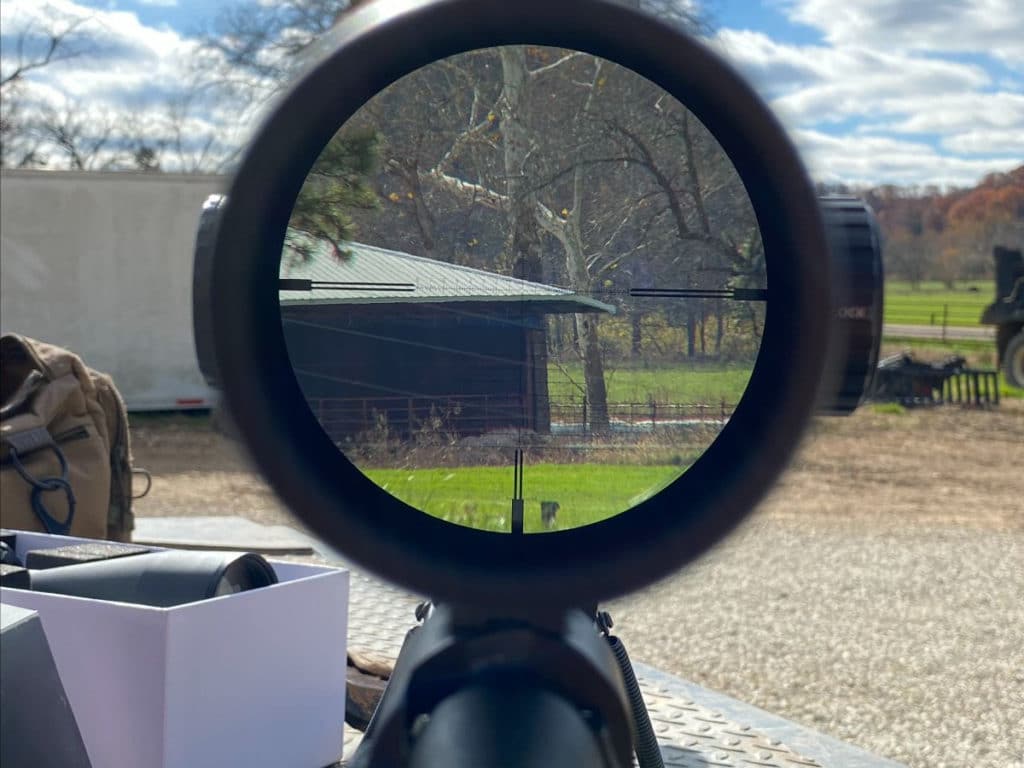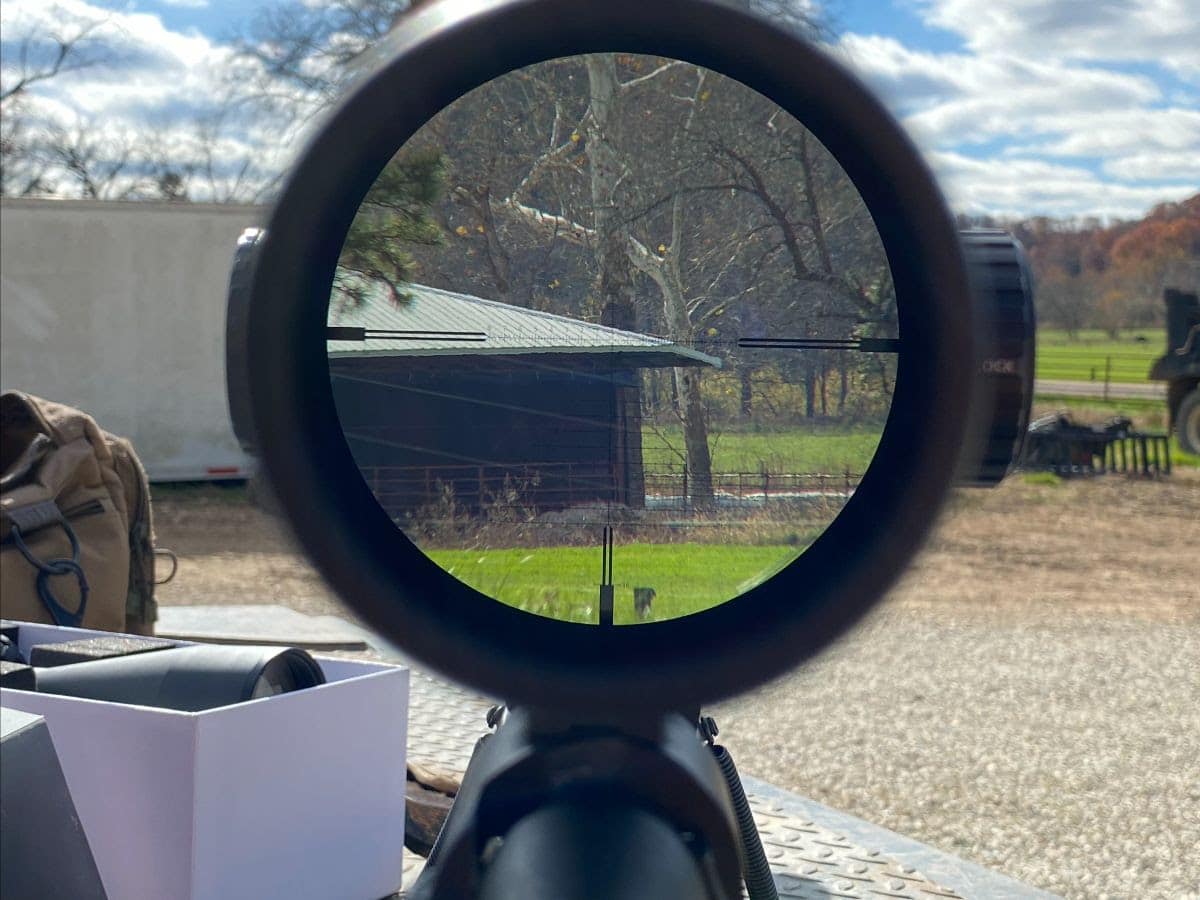 400 yards, bright sun, looking into a dark building.  Note once again the accurate color reproduction vs those outside the field-of-view, lack of chromatic aberration, and forgiving focus via objects in front and behind of the tin roof.
It takes a lot to impress us...the LRP S5 did.
Preorders start at $3299.99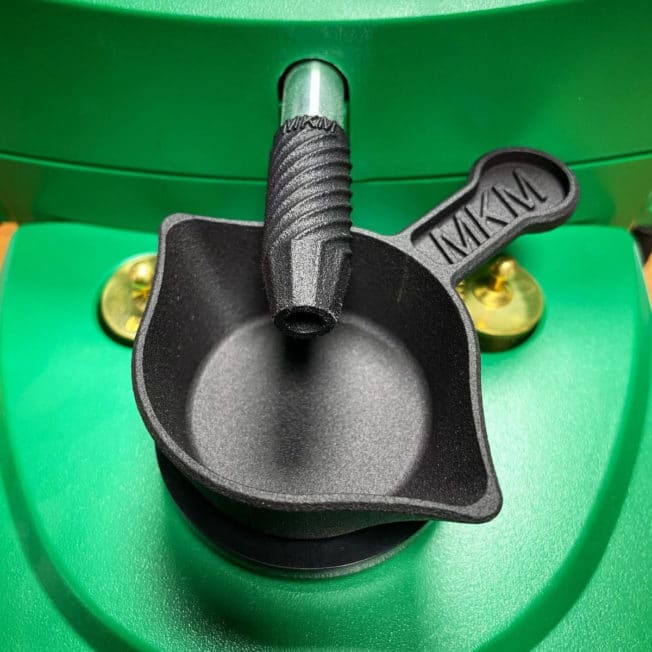 FREE Chargemaster Overserts Or Free Pro Series Scope Level​
On Any Order over $50. Simply tell us exactly what you're after in the "special notes" at checkout!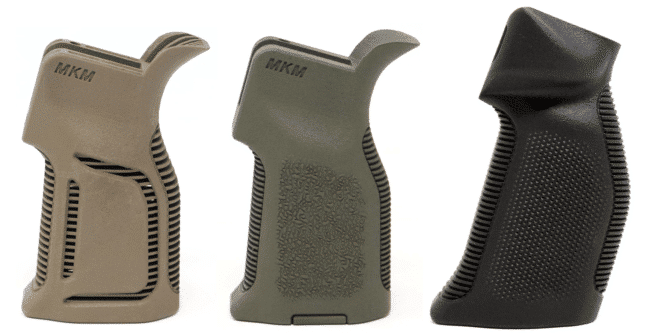 Long requested, FDE & ODG is here!​
This goes beyond grips: Scope Caps, ARDs, Mag Extensions, and Pro Series Throw Levers will also be offered in your favorite brown and green for a reasonable upcharge. Very limited inventory available, then we will have batches cerakoted weekly. The blasting necessary for proper adhesion provides a nice grippy surface!
25% OFF Nearly EVERYTHING ELSE
Billet Levels, Caps, Grips, & more will be available at a substantial discount.
Use Code "25offall"
With a few exceptions, such as chronographs and bipods, instantly slash a quarter off your total of our most popular items.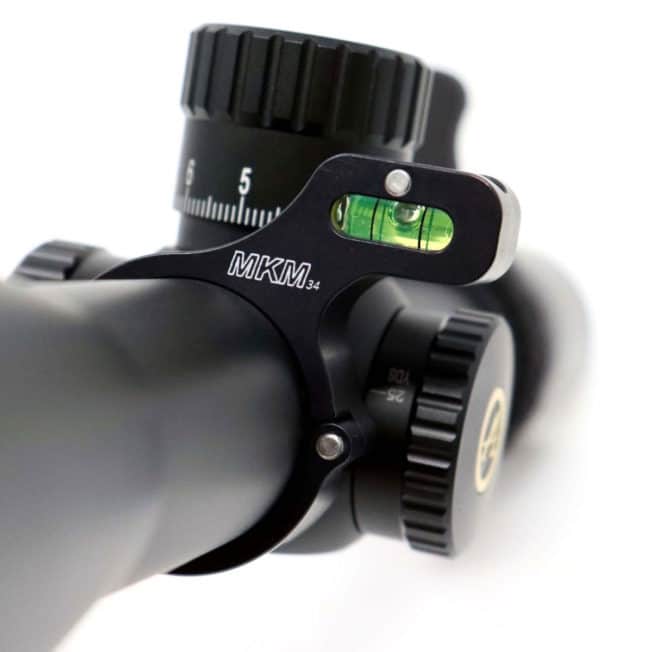 Our lowest-profile, easiest-installing levels out there perform above their price before any discounts, but we're certain you won't mind a little transitory price deflation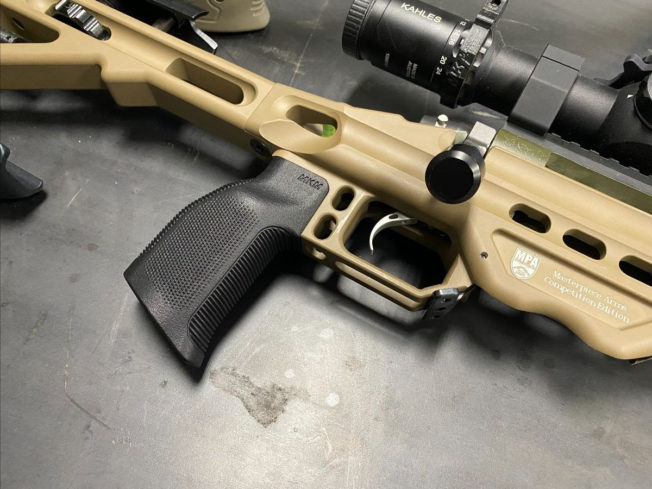 Want improved ergonomics? Storage? Extreme weight savings? A thumb rest? Adjustable palm swells? We've got you covered with our ever-expanding line of grips that are now available in FDE and ODG as well. For a compact rig consider our Ultralight or Utility Grip. Accuracy-oriented applications will benefit from our Adaptive Precision or Vertical Crossover Grips.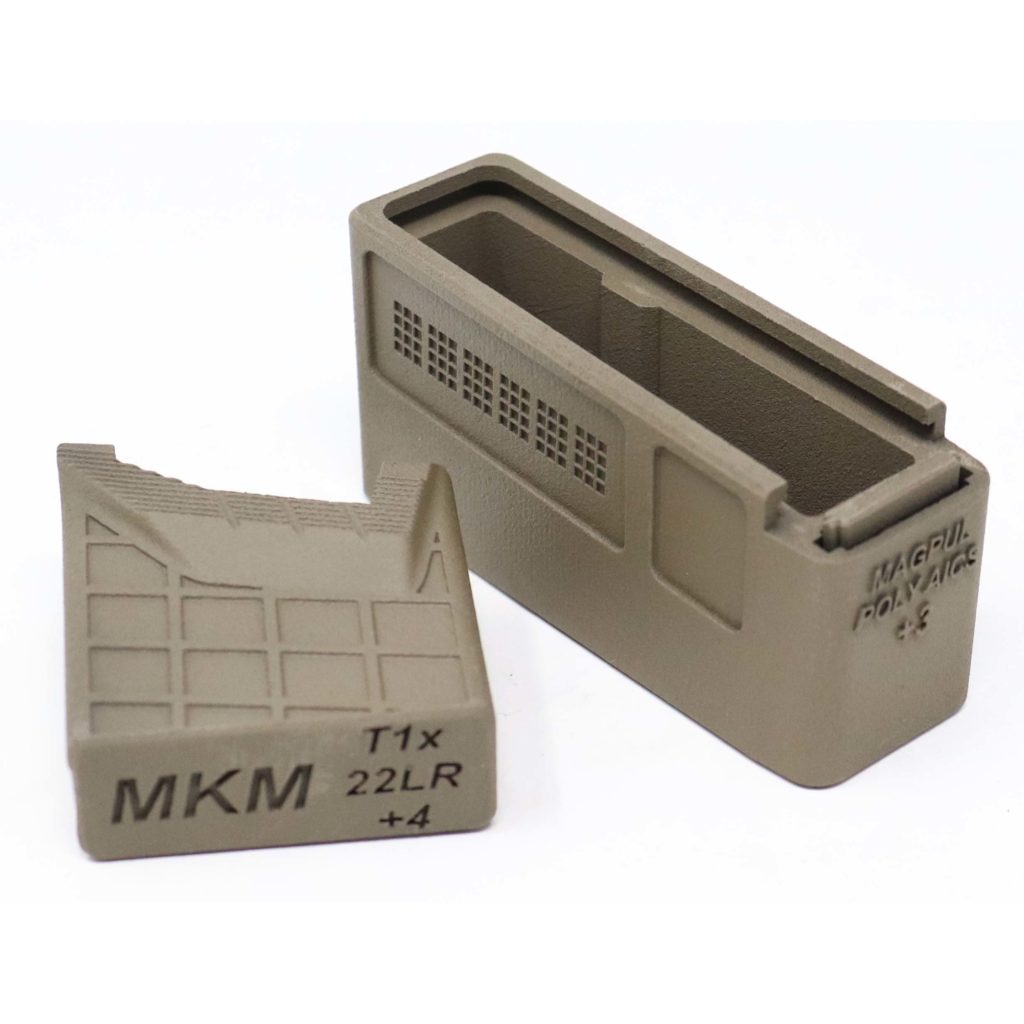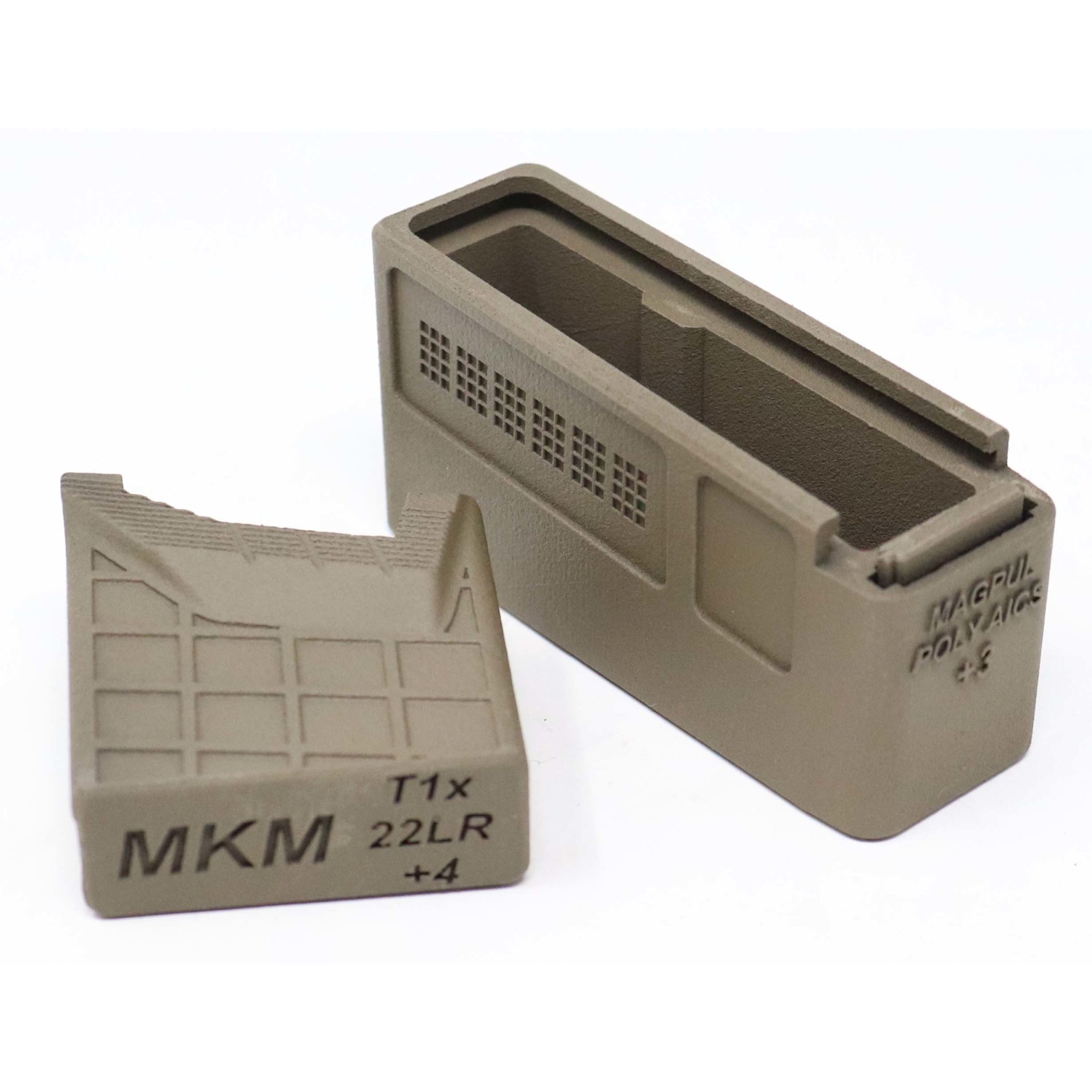 Gain the edge in matches via reduced reloads. Available for all popular precision centerfire and rimfire magazines, and now in FDE and ODG! Our innovative built-in detents for many models mean there's no hardware, simply a secure fit that locks on as soon as it's installed. Got a new extension in mind? Let us know!​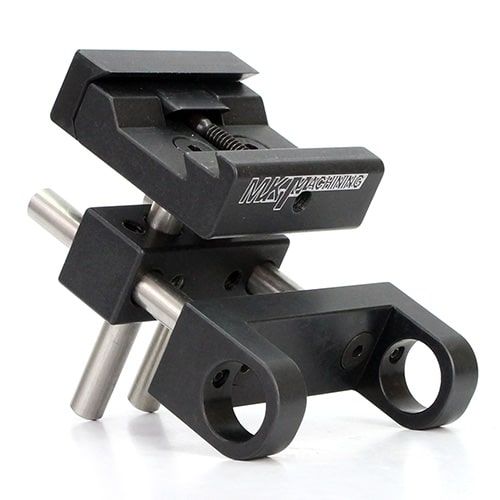 Gather data like a champ. No aiming, and no adjusting after initial setup. We recommend 2 rods, you never know when you might end up with a suppressor or a rifle with a longer barrel even if it's not an immediate need.​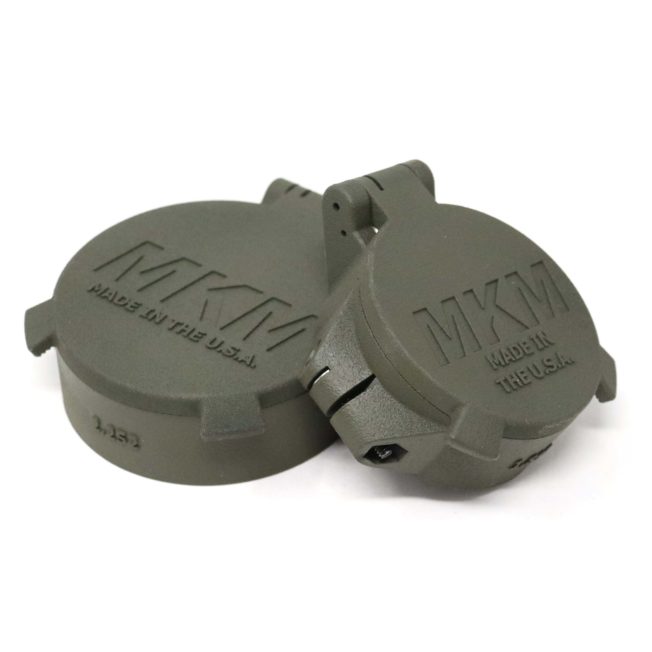 Tons of new sizes just ordered, covering the vast majority of popular LPVO and precision optics. Sized down to .xxx", these aren't your typical one size fits some option. Now available in ODG and FDE! Custom options available.​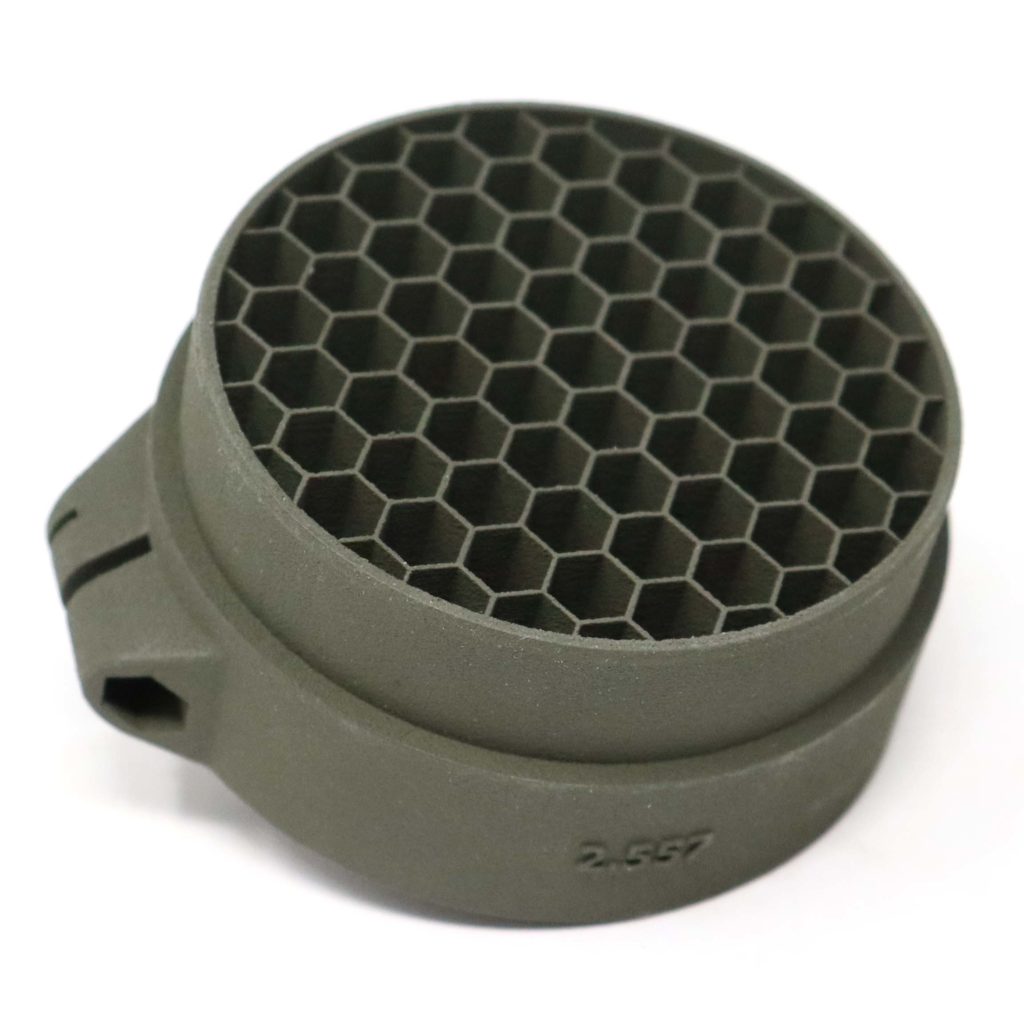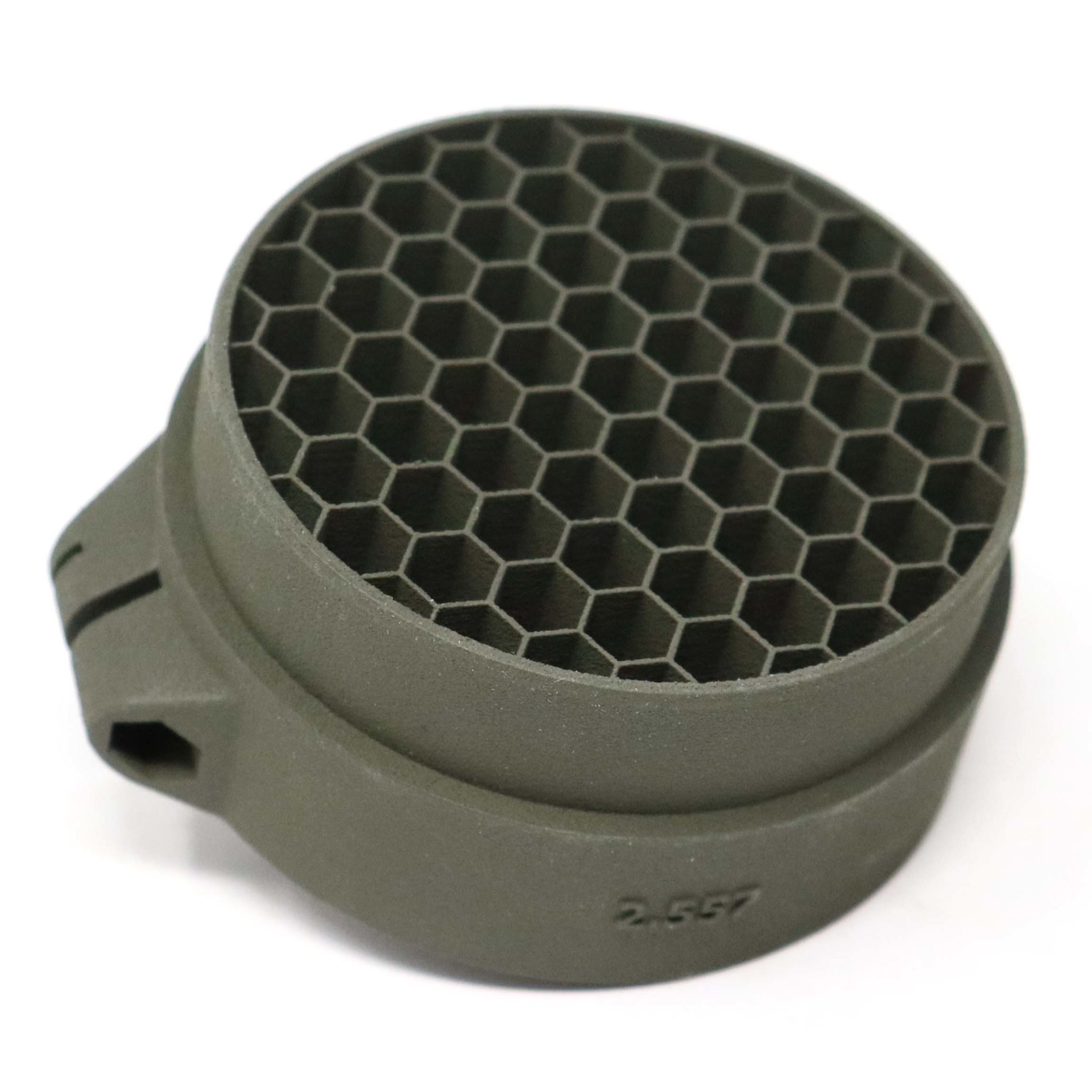 The effect of a sunshade, a fraction of the length. Available as a standalone option or to interface with our scope caps, these ARDs will reduce glare.