Billet XLP Rail Mounted Level Coming Soon!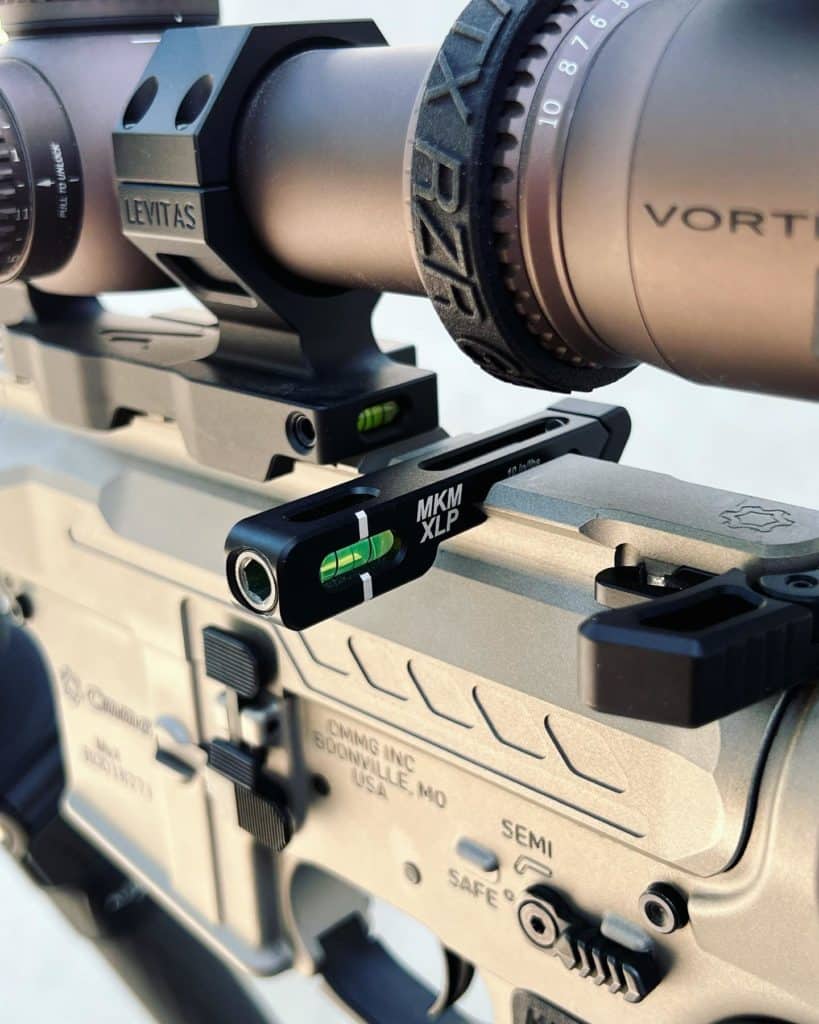 The MKM XLP Rail Level is a robust, yet slim and lightweight solution for maintaining accuracy at extended ranges.
A unique design indexes off the flats of your picatinny rail, rather than clamping to the picatinny profile, which can lead to discrepancies with manufacturing tolerances. 
Standing proud of a pic rail by significantly less than .1″, the XLP level should work with all optics. 
A highly sensitive, yet small level vial is placed for optimal visibility with your non-dominant eye, but does not stick out any further than necessary to prevent snagging.
Mounts in a left or right-handed position, with lasered torque specs and vial alignment marks on each side. 
Weighs just over .5oz and is made from 6061 Aluminum with a Type III anodization.